<WIP>
http://steamcommunity.com/groups/ImperiumARKRP
"This world requires structure, order, civilization. Forgetting that and believing it cannot be done is to condemn you to the afterlife already, because this world is cruel. Unity through any means must be accomplished, surviving in the long term should be more than the short term, for we know not how long we will be here. This world will destroy us, only if we allow ourselves to be consumed by it."
General Backstory:
Imperium is intended to be the bastion of humanity, a place where any traveler can come and truly find peace. Based on the ancient roman ideology of Rome being the center of the civilized world, those who would join the Imperium would see that very same ideology play out here in this new world. The creation of civilization out of mere nothing from the clothes on your backs into a thriving utopia where the beasts will once more bow to the heel of man.
Imperium begins with the first Imperator, Riji Titus Ceasar. A man who ended up in the ARK by unknown and mysterious means with only the knowledge of Ancient Rome as his guide. He quickly gathered any persons he could find trustworthy with the idea of the Imperium, to form more than a mere tribe, but to advance civilization that only humans could do.
-Create civilization in the new world of the ARK, New Rome!
-Establish a home, and expand it. Protect it.
-Find sustainable sources of food, water, and materials for building.
-Study the island, the environment, and all inhabitants.
-Create a thriving society with its own beliefs, ways, and motivations
Imperium's structure is very loose and will develop through in game events with only the general backstory and ideals kept intact. Imperium is not a dictatorship, nor is it meant to be a constant aggressor, peacekeeper, or any means look out for the 'little guy'. It is merely a place where those who join together hope to form some kind of civilization. Currently, at Day 0, Imperium is no more than a small band of people. The following are the positions currently available until advancement is made:
Imperator:
Riji (Chief of Tribe)
Legate:
KeyloGT (2nd in command of Tribe)
Centurion:
Crazymajor(Head of Tribe security and hunters)
Archpreist:
Stack of Coins
(Head of Religious and Mythical affairs)
Magistrate
Last Templar (Head of Architecture and Trade)
Slave Master
VACANT (Head of the Slaves)
The Legion:
Legionaries are the armed force of the Imperium. They are both hunters and warriors and carry out our will across the ARK. Led by the Centurion.
Plebians:
Plebians or Plebs are simple common folk who farm, gather, and live their daily lives in the Imperium.
Craftsmen:
Craftsmen focus their life on the trade and building of things. The help build the infrastructure of the Imperium and allow materials to flow through all corners of the Imperium.
Slaves:
Slaves are important to Roman society as they are the backbone work force that take care of the meager jobs of the Imperium. All slaves can become freed through payment, decree of the Imperator, or freed by their owner.
RANKS:
-Slave (Stuck until given libertas)
-Prospect
-Citizen
-Prime Citizen
-Veteran Citizen
-Officer
-Senator
-Vice
-Imperator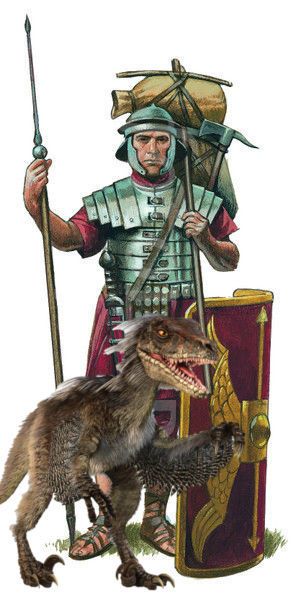 One of the special implications of Imperium is that we will literally develop as a civilization as time moves forward. Keeping track of our development as a civilization requires us to have Tech Levels to see how far we are coming as a people. Here is the current milestones that will ensure our advancement:
Tech 0:
(Age of Strife)
Day 0 onward, the Age of Sorrow is a time when the Imperium first awakens and forms by a mere handful of persons who have no memory, no idea where they are, and are completely confused at their new surroundings. There is no shelter, no food source, no sustainable way to live. The only leadership is the Imperator who brought them together, his chosen Centurion to ensure safety, and an Archpriest to help explain what is going on.
Tech 1:
(Age of Understanding)
Once the Tribe becomes a literal tribe with it's first home, first weapons, and organizes itself. The Age of Understanding will begin! This will be the time when the Imperator will send out scouting parties to map their new world, learn their enviroment, and begin to interact with the native fauna and flora. It will be this time that the Imperium will expand with it's first step toward a civilized hierarchy, additional ranks, and more.
Tech 2:
(Age of Unity)
The tribe by this time will most likely throw off the shackles of feeling unknown in their world, but rather, begin attempting to tame the world. Animals will hopefully begin to being tamed especially for livestock and possible mounts along with the beginning of farmland. The small camp that was began will hopefully begin to become more of a village with a more organized and complex security system. The Centurion will form a more stable cohort and the beginnings of the Imperium's Legion will start to take shape as the mere hunters and gathers train to become warriors. The Archpriest will begin a priesthood by this time or the Imperiums first organized religion to help explain what has happened. New positions will most likely be available by this time dependent on the need. There is also a strong chance that this will be the time that Imperium will begin attempting to interact with other survivors.
Tech 3:
(Age of Destiny)
Civilization! When all the pieces have aligned, Imperium will announce it's Age of Destiny in which it's village will become a City-State and the formal Imperium will begin. Multiple homes, farms, and walls will be formed around what will eventually be the capital of the Imperium. That Cohort the Centurion founded will begin to shape into an organized dinosaur Army with a hopeful stockpile of more advanced weaponry such a guns. The religion of the Imperium will hopefully begin to spread it's message across the known landscape, even to other tribes and civilizations. Once the main capital is known to be secured, small outlining outposts will be formed in the surrounding area outside the main walls to ensure territorial safety, hunting/gathering grounds, and to form a physical border for other medium-large sized tribes. Larger expeditions will now begin to go forth into the land to find the secrets of the ARK and to explore without coming back home.
Tech 4:
(Golden Age of the Imperium)
The Imperium will declare it's Golden Age once civilization has been assured not only within the walls of its capital, but to several beginning colonies! Imperium will seek to bring other tribes into it's civilization by providing protection as protectorates, or simply by befriending or conquering them. Within it's own borders, the Imperium will attempt for form very very small settlements as small townships besides the capital, along with colonies on far away places like mountain tops, and small islands. The Imperium will use the wildlife as mass transportation both on land and at sea, with hopes of trade routes being forces for inside the Imperium and to potential allies. The Imperium Militarium willbe formed with the Centurion elevating to a Legate as his task moves from the safety of the capital to the safety of all the Imperium controls. The Archpriest will be elevated to the Lord Priest and will spread the message of the Imperium across the entire island with his followers. The Imperium will then attempt to solve the secrets of the ARK completely, and destroy all those who stand from that goal.
-Law of Succession
:The Imperator is the ruler of the Imperium, next to the Legate, and the heads of staff. Should the Imperator somehow fall, or be incapacitated, the next in line shall be the Legate followed by the Centurion and Magistrate.
-Law of Bondage
: Slavery is allowed in the Imperium, tho no free man of the Imperium shall be taken a slave unless punishment renders it so by decree of the Imperator. Slaves should be bound, sub-servant, and utilized as per their owner for survival. Not for personal enjoyment. Enemies of the Imperium may be taken as slaves, only by permission of the Imperator, or Centurion. (Taking someone a slave requires OOC consent)
-Law of Equal Substance
: No one person shall hide food, water, or materials for personal gain. All is shared in the Imperium for best necessity of survival and growing of the Imperium. Women and Children have first to food and drink.
-Law of Marriage and Conception
: The Imperium encourages those to come together in union for the better expansion of the Imperium for the survival of the humanity. Every child born of the Imperium, shall be granted full pardon of initiation tests, and trials. They are born of the Imperium.
-Law of Religion
: No one in the Imperium shall revere any other diety aside from that the Archpriest allows. No other tribe shall corrupt our way of life, nor dispense our children by wicked ways. The objects in the sky, shall also, not be seen as holy relics, unless it is deemed so by the Archepriest and the Imperator. No other religion shall be slandered as heretical or blasphemous unless deemed so.
-Law of Equivalent Exchange:
Trade and Commerce shall be settle by an exchange rate of equal value to certain goods and services. The Imperium shall list the value of such things during it's growth to ensure a steady value of such goods and services that must be acknowledged to do business with the Imperium. No standard currency is to be formed unless the Magistrate and Imperator decide such.
-Doctrine of Roman Law:
Governors all basic rules in the Imperium.
1. Thou shalt not attack, covet, or steal from any other citizen or member of the Imperium
2. Thou shalt not do ill manner of the same to any allied persons of the Imperium.
3. Thou shalt hold Roman Law above all other doctrines.
4. Thou shalt hold Roman officers above all rule.
5. Thou shalt respect lines of regional powers, trade, and freedom of movement. Only in a case where the Imperium does not deem so shall this right be revoked.
6. Thou shalt not barter, deal, or compromise with enemies of the Imperium. To do so would be high treason.
7. Thou shall hold Rome as home and all other places minimal to the existence of Rome.
8. All things not regarded in this doctrine are forfeit to the discretion of Imperium's officership.
Member Roster:
Riji




KeyloGT




Crazymajor




Stack of Coins




Last Templar


Cracee - Legionary
DinoAl - Legionary
Mackaelroni - Legionary
PreFlex - Legionary
Reed1724 - Legionary
STARK - Legionary
Sybaine - Legionary
Vidrik - Legionary
Astral - Plebian
JezusK - Plebian
Ribes - Plebian
Striz - Plebian
Taka - Plebian
Kongaii - Plebian
Mr.empire - Crafstman
Xev - Slave
Synch - Mercenary


Claimed Territory (Current)
[align=center]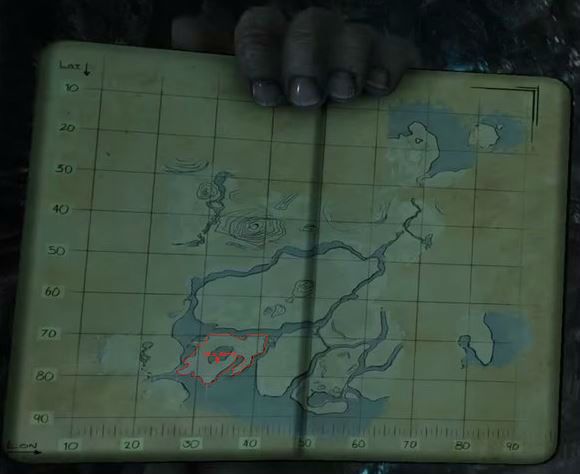 Joining is very simple! Merely PM me and tell me your name, gender, age, timezone, and what you could for the Imperium. (Choosing what you could do for us will determine your placement as a Legionary, Pleb, or Crafstmen until we get a more concrete system). Imperium accepts all persons 16+ who are allowed in ARK-RP and is mainly based in the U.S.A. (We accept internationally though!).
If you are waiting or looking to join in game, the process is a little more complex! We will be very hesitant to speak to anyone, so be sure to approach with caution! In-Character, we will be announcing our presence fairly often. If we're able to make signs or anything we'll be posting some up for travelers to see.
Diplomacy Table
ALLIES:
Dragon Brand, Promethians
PROTECTORATES:
Acre Family, and Brobond Tribe
NEUTRAL: EVERYONE SO FAR
ENEMIES:2 Unknown Raptor riders
"This is Hell, everything here eats something else... Be sure you're on the top of that food chain." -Riji