23-11-2015, 03:14 PM (This post was last modified: 23-11-2015, 03:44 PM by ak40heaven. Edit Reason: New video of the new version of the stargate mod )
After vigorous testing of the mod I suggested it seems that it has more ups than downs. This mod also has it's own flamthrower which overlaps the other which makes it not possible to have two different flamethrowers on my computer. The katana and the "thor" hammer aren't as OP as I originally thought they were, same goes for the flamethrower in this mod + bullet focused weapons. Same goes with the armors for both players and dinos. The cost for making the weapons are also reasonable like the ones already offered. They have a good feel to them as well as good sounds attached to when fired. Here are some of the screenshots I took.
Armor rating of the tactical uniform is 150 without the helmet 200 with. Costs more than enough polymer +++
Armor rating of the flak pieces for the animals are at 45. so they lie somewhere between apprentice and journeyman rating
It needs a bit more testing but so far so good.
Flamethrower: (which empties fast, fire doesn't last too long before being extinguished, it also has a realistic range of fire)
In action: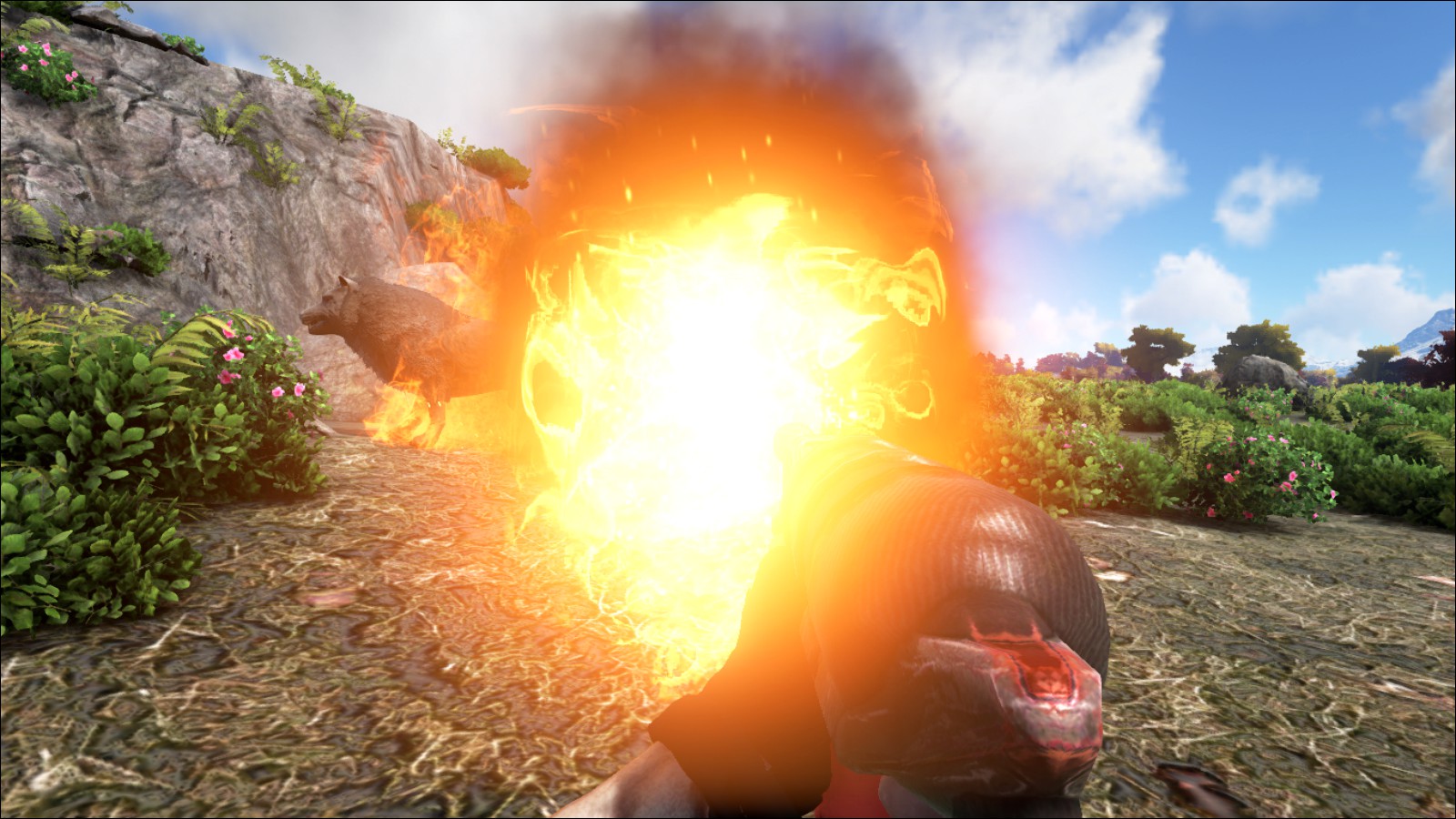 50. cal barrett rifle:
Another shot of it: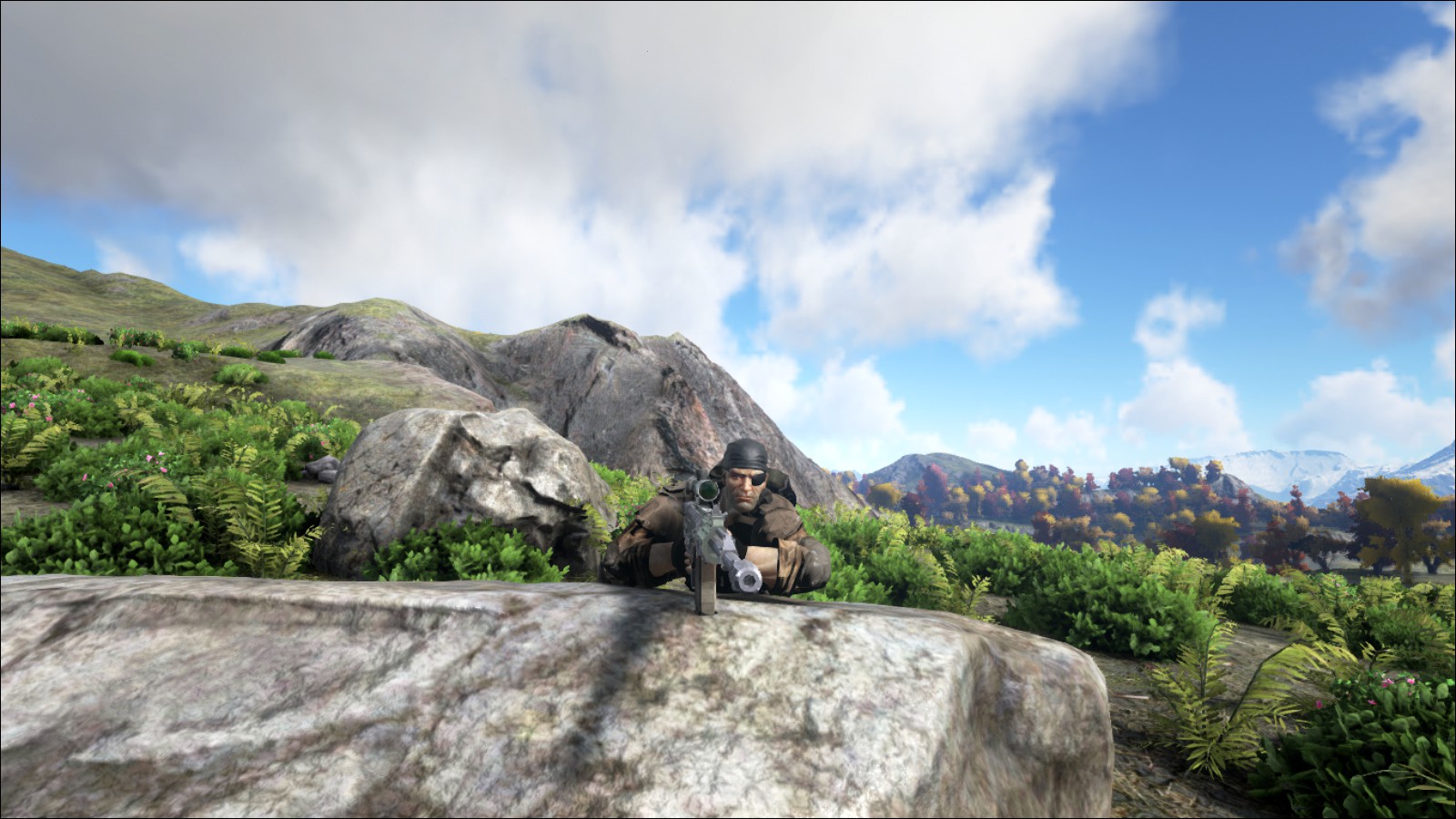 Firing the new and added rocket launcher (no it doesn't set things on fire it's merely for the effect):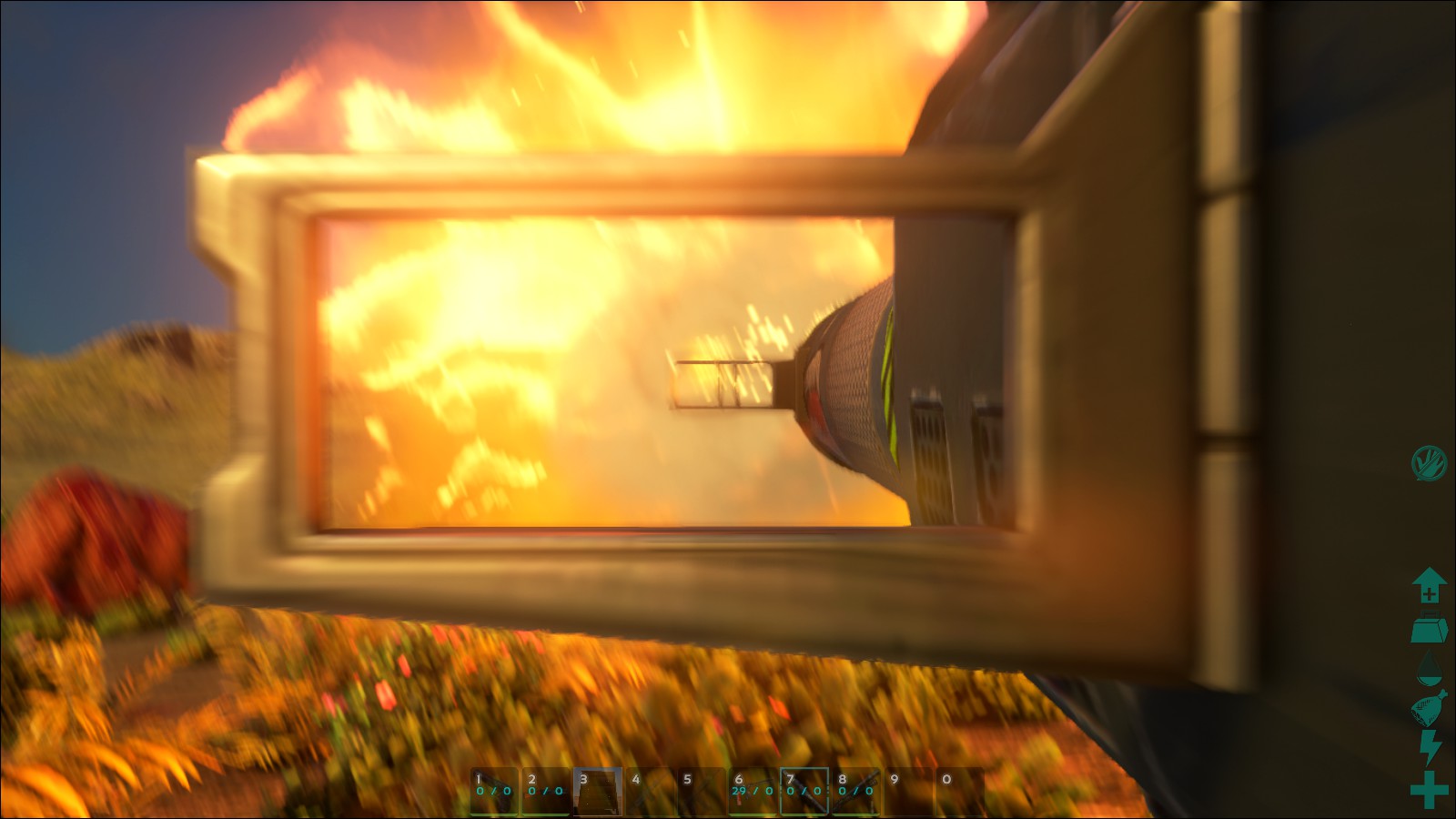 Auto shotgun (which seems to oddly reload between each shot):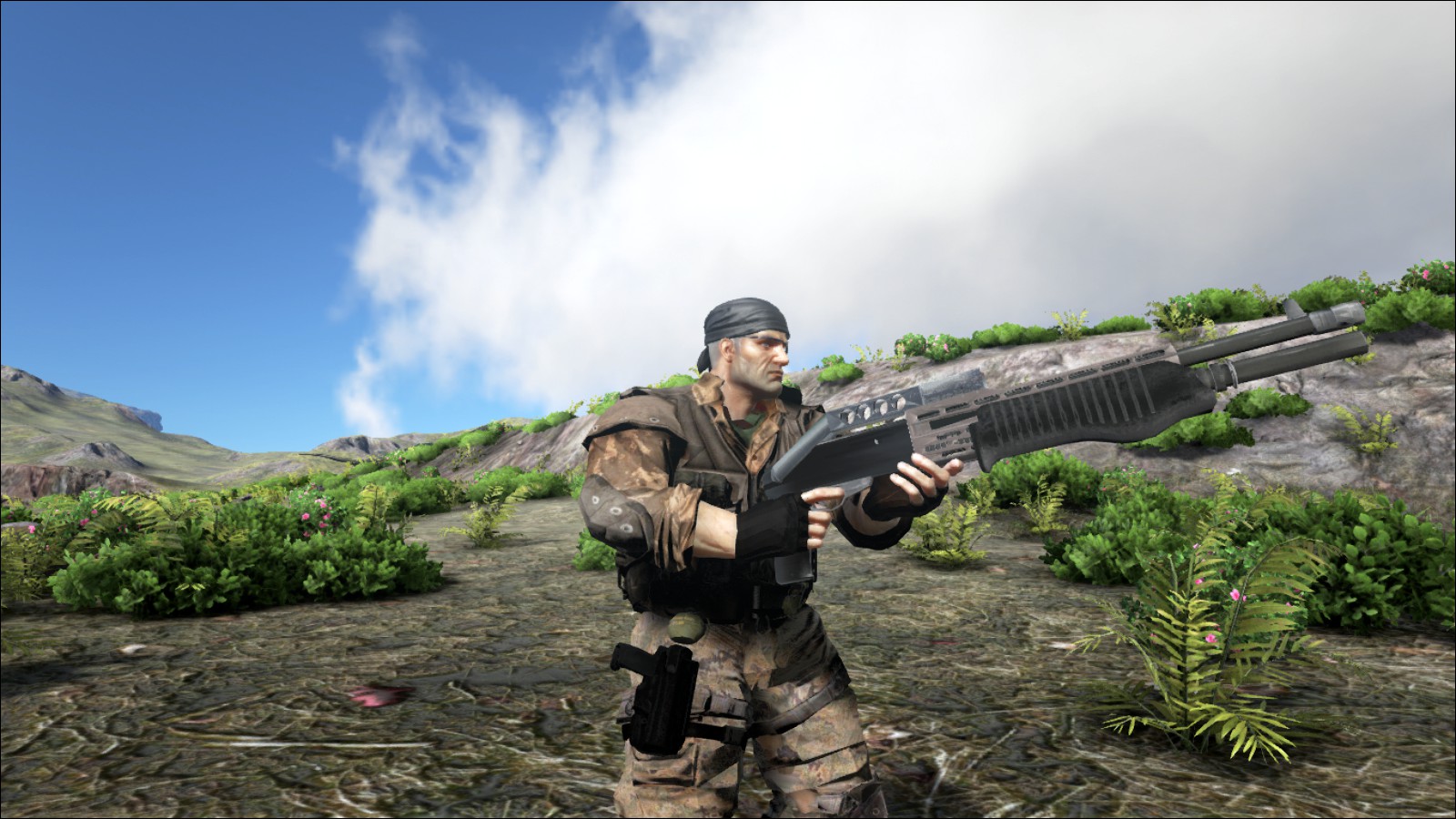 From my moment of samurai zen by a mountain: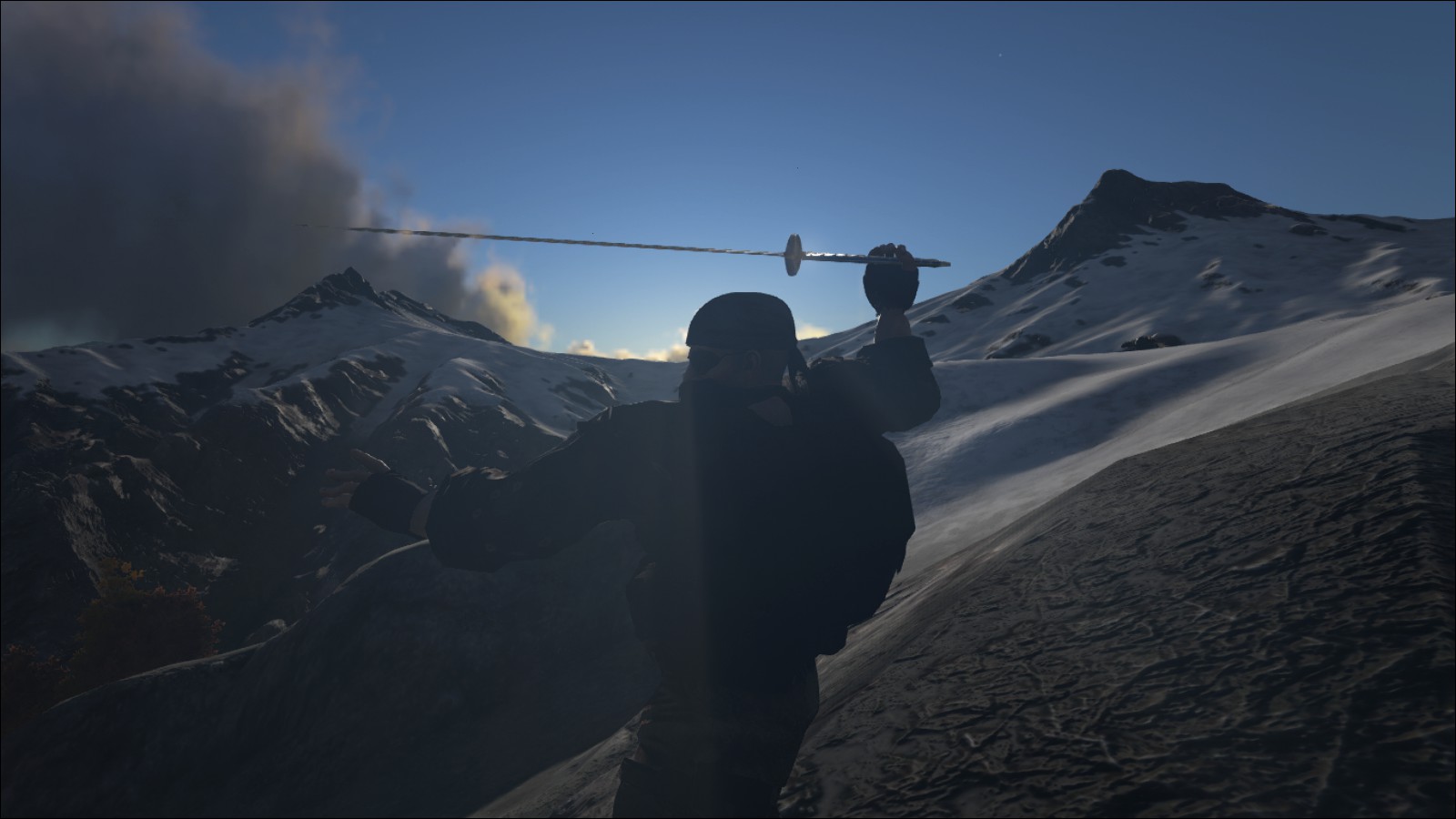 I'd like this mod as it would suit my new character perfectly but we can't just have a mod because I like it, more people will have to veto it of course. I will add more pictures as I test it more
Another mod that would solve the issue of big distances on travelling would be the stargate mod which is technically a huge teleportation portal.
I havent' tested it yet but it looks like it has alot of potential. I know some might say: "But that's not arkish, it's too unrealistic" No it's not, we've spawned broodmothers several times through a portal so rp wise we could say we have learned to harvest that technology to build it ourselves. It would be easier for people to meet each other on something other than just birds and it would make travelling to the floating isle more interesting.
Here's a video of the Stargate mod in action:
https://www.youtube.com/watch?v=fCSsj6wT..._285211941