Ark: Roleplay Evolved Lore
Welcome to the official lore for Ark: Roleplay Evolved! Here you will learn about the history of the world and the island we play on as well as how various world mechanics work. We hope that providing a rich backstory and world for you all will help provide a fun jumping off point for creating your own characters and stories based around this.
Please remember that if you have any questions you can ask in the Ask a Loremaster thread located in the Roleplay & Lore subforum. Thanks for reading!
Please note - this page may not correctly display on mobiles. If this is the case please use a alternative method to read.
History of the World
Origins
Sa'el. A patchwork quilt of islands and civilizations, from the sandy deserts of Jahana to the deep tropical forests of Xul'ad, to the depths of Mer De Tuan, this is our world. Our home. We have always known this world to be this way. Known the dangers of leaving our homes to venture into the wilds. Where as one of the smaller species, we humans are seen as prey to most of the other life we share this world with.
Despite our lack of claws and fangs, we have forged our own ways to survive. Against the fangs of the sabercats, we have our spears and shield to block the claws. The scream of an argentavis is greeted with a hail of arrows. We survived, and we thrived. From the trees and stones, we built cities, great cities to fill the lands and small ones to soak in the peace of nature. Land was plentiful, food was abundant. The islands coexisted peacefully for so long.
Until the peace was shattered.
The Great War
No one is sure exactly who started the fighting between the islands. No one knows who fired the first shot. The little we know about the beginning of the war is that the first shot was fired somewhere in the east, sparking an inferno of rage and a storm of blood that lasted for 300 years.
We watched as our neighbors eyed our lands with greed and avarice in their gaze, we sharpened our own swords and we built great fleets to travel to lands not our own. Some fought for glory, others for faith. Some fought out of greed, others as an aggressive way to defend their own homes. Thousands died. History books, the ones that survive, tell tales of the screams of battle mammoths falling in battle, crushing warriors with their death throes. They describe the smoke and fires and thunder of quetzal wings overhead, answered with the booming crash of cannon fire.
Most of the records from that time have been lost, many on purpose. Most do not wish to remember that time. It seemed that there was no way for the wars to end. Every fragile tendril of peace was met with a bared blade. Until the obelisks intervened. They had always been there. Sentinals standing guard over the world, their magic washing throughout the land, everpresent in the gem on the wrist of every human. We took them for granted, ignored them unless we wished to use their power. The mistake one man made ended the world. Gathering up the most powerful magic users in his kingdom, the Lord of Kha'al tried to bend the obelisk to his will, tried to harness all of the magic within it. It is theorized that there was a flaw in that particular obelisk, but we don't know. There is no one to tell us for sure, because there were no survivors to speak of it. The obelisk fractured, releasing the energy it contained with an explosion the likes of which had never been seen before or since. The kingdom of Kha'al was destroyed, the people who lived there killed in an instant. Thousands dead because of one man's greed.
The wave of energy released as the obelisk collapsed washed over the world, causing every other obelisk to flare brightly for a moment. Some crumbled under the wave, but most survived. Barriers rose between the islands, gleaming rainbow walls forcing an unnatural peace. Scholars who tested the obelisks found that they had changed somehow, that no matter the tool or magic used, they were not able to even scratch the surfaces. The Barriers stood for hundreds of years, isolating cultures from each other. Until now.
The Golden Age
After nearly five hundred years, many of the barriers began falling. Suddenly freed from our prisons, we have begun to explore the world once again. Trade ships sail the seas once more. There are still some barriers we have seen, places that are still walled off to us. We don't know anything about these lands, if their isolation is by choice or forced. Technology has come a long ways from the Great Wars, which were fought with swords and spears. Most cultures continue to use the small amount of magic we know, in potions and other uses such as healing or enhancing equipment, though even these require physical contact to be effective. Granted many approach this with a more cautious approach as few would wish to cause the barriers to return.
Fearing the return of the Great Wars, most have forged an uneasy peace throughout the world. While the hostilities have faded, some still hold onto old prejudices and paranoia. Others welcome denizens of other islands with open arms. Each island is rich in traditions and history, strife and peace, bandits and vigilantes, despots and saviors. Some are primitive, others are looked to as marvels of technology.
This is the world in which you have been born. Who will you become? An exotic trader from a foreign land? A native farmer whose family have tilled the soil for generations? A bandit who preys on the rich and poor alike? A duelist who fights for glory and honor? Or something else entirely?
Journal of Keiman Jha'el - Explorer, Merchant, Scholar
This Island is incredible! I have never seen such diverse ecosystems. Large redwood forests give way to swamps and rivers that cut all through the Island. Large mountains rich with untapped ore nodes. There is true beauty in such a primal and untouched land… There is also a great deal of danger. Beasts that scour the land, hunting for anything they can sink their teeth into. The "Tower of Zault" is perhaps the most impressive feature of the Island to date. A sprawling obsidian tower, overlooking a peaceful bay. Calm waters and sand beaches The central trading hub for the entire island.
Throughout my exploration I have stumbled across what appears to be man made ruins. The condition of these remnants would suggest that it has been Millennia since the builder occupied the island. The ruins seem to be all constructed of stone, some of which have faded words lost to the wear of time. I have, however, noticed one word that seems to be repeated from each ruin I visit.
The history of this place may be hidden, but the future is a bright beacon for all. The Traders were kind enough to set me up with a small selection of this "Currency". Small coins made out of some sort of metallic material I have not come across before. I have already purchased a great deal of odds and ends with these coins. (Including more than my fair share of Zaltian mead) Trader Joseph Doran speaks of a thriving economy based on fair trade, and an intriguing political concept. A Multi-faction based system that will bring some of Sa'els brightest potential leaders together on one Island. Each dolled out there own allotment of wealth, and their own land to do with as they please.
Despite the generally positive attitude of this place. I cannot help but feel that there is something happening just beyond my range of sight. On my third day, I took my daily trip to pray to the Red. Upon my approach I saw a man crouched by the obelisk. As I moved closer he fled into the surrounding trees. Trader Joseph Doran assured me there was not yet any others residing on the Island. Perhaps too much mead the night before was the issue, though, I still find myself uneased by the experience.
I have little time to dwell on such things. One of the traders scouting vessels arrived this morning. A small "Naval fleet" is heading here filled with the island's new occupants. People from a land called "Aeternia". Multiple reports like this have been arriving all day of ships coming from all around Sa'el. The air around the Tower is a buzz with excitement. It seems the future of Xendaris has arrived.
14th day, Fourth month, Lunar year 1437 Keiman Jha'el - Explorer, Merchant, Scholar
Journal of Keiman Jha'el - Explorer, Merchant, Scholar
In my travels I have discovered a great many wonders in this world, from mountains of shimmering sands dunes, stretching as far as the eye can see, to tunnels filled with glowing flora and luminous crystals of unimaginable worth. However, very few topics have interested me as much the notorious Traders of Zault. There is almost no accurate information available about the Island of Zault. The traders are notoriously secretive about their island of origin. This has caused a haze of rumors to cloud what little information there is. Throughout my travels I have come across many great civilizations that have come in contact with the Traders. Though they are often surrounded by rumors and speculation about their origin, one fact remains the same. The Traders of Zault are immensely wealthy. There ships are always filled to the brim with great quantities of rare and elusive resources. Glittering pearls, mountains of molded metal and obsidian. Crystals larger than a person. The Traders' wealth seems unlimited, and should they want something, no price is too high.
The illusive traders have always remained to themselves. Only speaking with others when it was necessary for trade. My intrigue for these mysterious traders increased as I heard quiet mumbling about an island paradise discovered by the traders. But with no real way to get in contact with them my hope for contact was drawing short. Until I stumbled across a strange masked man in the city "Jericko", on an Island the natives called "Rakis" The man spoke in a loud booming voice, announcing a great opportunity for all.
A potential paradise, filled with resource and opportunities where any and all were welcome to make something for themselves. The Traders of Zault have set up a center in which they are generously donating a great deal of their immense wealth to assist those that settled upon the lands. Providing a central currency and bringing in trade opportunity from all around Sa'el. The potential to become rich and powerful beyond your wildest dream, and to rule over this new Eutopia, is available for all.
A Study Of Magic - By Teril Andor
The Basics
Magic in its most basic form is a constant in the lives of every person living on our world. Throughout my travels I have seen it called countless names and described in more ways than I care to remember. Some cultures view it as a gift from the gods, some as technology we aren't yet able to explain and even as a force of nature just like a rainstorm or tornado. Regardless, one can surmise that this power comes from the obelisks and is drawn into humans through the gem on their wrist, as it seems to be made of the same material (curiously it seems the beacons that appear around the islands are also made of a similar material). Each person is born with said gem embedded in their wrist and it is a part of us just as much as our heart or brain. It seems to be a symbiotic relationship, as when the gem is removed, or the arm lost permanently, we have noted that the person will sicken and die. (There is a barbaric practice in Ul Dumar where executions are done simply by chopping off an arm and letting the person die slowly. Horrifying, I know.)
Another evidence of magic being present in every human is the magical space that each person seems able to access using the gem as a kind of key, allowing them to carry far more items than their physical frame would allow. It is interesting to note that while a person is conscious, they seem completely in control of this storage space, able to lock it away from the eyes of others. It is only when they are rendered unconscious or dead that their gem may be used by another to open the space.
The final evidence of magic's existence in the everyday lives of the common people is the effect it seems to have on the aging process. Humans do not age naturally. Time passes them by and does not touch them. It is a strange phenomenon, one that we have yet to explain. While newborn animals will grow to full-size with no difficulty, human children will not. The individual must be brought to the obelisk and a ceremony performed to allow the child to grow older. The ceremonies seem to vary drastically, from a simple meditation at the obelisk to a grand and elaborate religious ritual that can take many days. Many have tried to find a way to grow older without using the obelisks, but that seems to be the only set requirement so far as no other way has been found.
Obelisks & Artifacts
The Obelisks were a fascinating part of my studies. Unfortunately, they don't give up their secrets easily, and I was unable to learn much. I did discover that every single island has at least one, although finding them was a bit of a challenge. Not all of them are above ground. One island I had to actually descend into a cave system to find the blasted thing, and it was the strangest obelisk I had ever seen, smaller than a man and glowing intensely. Others have been underwater, and in one very dangerous example, in the center of a volcano. I was curious how the indigenous people accessed that one, and one of the locals brought me to a strange stone that was covered in runes. Apparently, countless millennia ago, there was a way to make a statue or stone interface with the obelisks, giving people access to them remotely. Once created, though, the object had some of the attributes of the obelisks... it could no longer be moved or damaged in any way. I had never heard of such before, and it seems the art of making them has been lost for all time.
There are also what many refer to as 'artifacts' scattered around the world. They seem to be called this because the vast majority of people believe them to be related to the obelisks, some going as far as to say they are pieces of an ancient obelisk, long destroyed and scattered around the world. Whatever your beliefs it is clear that they harness some form of energy similar to the obelisks themselves although much weaker. They have been incredibly frustrating to study however, being both exceedingly rare and extremely difficult to understand or gain any meaning from. In my adventures I have seen people claim that the artifacts can do almost anything - cure illness, give you more energy, give you power, one couple even told me that the artifact they found allowed them to have their son! Sadly none of the evidence points to any of it being true, or even close to the truth. So far the exact effects or uses for these artifacts continues to elude me. Regardless, one thing I do know is that the artificers of Aeternia always pay handsomely for any artifacts in top condition, perhaps they have some ideas on how to unlock their full potential, or perhaps they just want to keep them out of the hands of the locals who seem to always take a shining to these strange objects.
The Three Paths Of Magic
We now come to the more in-depth uses of magic. Seemingly tied to each obelisk, there are three unique types of magic, separate from each other. These create the foundation of magic use in our world and represent the limit of human knowledge as it stands. In order to use one of these magics, one must go to the obelisk that resonates with the type of magic they wish to use and "attune" themselves with it. This can be a private meditation or a public ceremony, but either way, the newly attuned mystic, technomancer, or alchemist now has the ability to begin learning the basics of that magic. To become proficient at it takes years, to master it can take centuries.
It is however possible to switch to a different class of magic once already attuned. One simply goes before a different obelisk and seeks to attune to that one instead. However, this comes at a price. All knowledge and ability in the first type of magic is lost. Some poor fools believe that they can master all three types of magic by constantly switching their attunement, but I have observed this fail over and over, as each time it returns them to the level of the newest novice.
Mysticism
It has been said that the light of the red obelisk flows through every living creature, interwoven with their lifeforce. Mystics are able to gently manipulate this energy in specific ways such as healing and creating a bond between themselves and other creatures. The true limitation for Mysticism seems to be that it will not work on anything that is not alive, it cannot be used on one's self, and it only works with direct phsyical contact.
Many Mystics are adept at healing, whether it is healing animals, plants, or people. Healing magic, from what we have observed, seems to simply speed up the natural healing process, leaving both the Mystic and the wounded drained and exhausted upon completion, sometimes for days. It will not physically manipulate the wounds or regrow limbs, so if an arm is broken, the bone will need to be set before the Mystic begins their work. One other thing to note is that the healing process does not remove the pain of healing. Those who have been healed have been known to state that the process itself was agony, and the wound was still tender for a few hours.
My observations of a healer working their magic on a plant showed some interesting effects. While they are not able to force plant-life to grow beyond what the natural limits are, they are able to help heal and nurture growth to result in healthier and stronger plants and crops as well as tastier and better fruits and vegetables. These people are often in high demand during the colder months or in more harsh climates.
Another ability mystics have is related to the beasts roaming the land, allowing some mystics to form a closer emotional bond with their animals, as well as a vague sense of what the animal is feeling or wants. This has been looked down upon by many, as it is only a vague sense and not something clearer like words or pictures. Mystics using this aspect have also been known to sense their bonded animals presences when nearby, even through walls or other structures.
One final aspect does exist, and this is the one many Mystics themselves look down upon. One can witness that at the moment of death, the life energy of a creature or plant is released in a burst. This energy normally dissipates too quickly to use, but some Mystics have found that by sacrificing the more powerful creatures, often named "Alphas" they can harness and use their energy for their own purposes. They believe this sacrifice will create a stronger attunement to the obelisk, allowing them to lessen the fatigue that effects them after healing, encourage fruit and vegetables growth (and their taste!) as well as aid in the development of gestating creatures resulting in a higher chance of beneficial mutations when born. However this use of Mysticism also comes with its downfalls, wounds heal slower than the true method of healing, the crop batch is smaller and more likely to be diseased and the babies are also occasionally born with more... negative mutations. It is also important to know that this ability does not work on humans, possibly because the gem in the wrist does not allow the energy to be taken, even in death.
Alchemy
The green obelisks' light offers the Art of Alchemy. Alchemy is at once both the simplest and most complicated magic to explain. Simplest because one could reasonable sum it up by stating that Alchemists use the basic ingredients that can be found in the world and combine them together to create various potions and effects. But complicated because to explain how they do this would take a more pages than could even fit in the great library of Jahana.
It is impossible to understand how one ingredient in one potion can have a completely different effect in a different Alchemist's brew. Some Alchemists have even found that it can vary in their own potions, using the same berry in a potion meant to cure and one meant to cause damage. One theory is that the ingredients themselves do not determine the effect, they are simply the physical representatives of the magic being infused into the potion while it is brewing. It is maddening to try and study this magic if one is not attuned to it!
But for those who practice it, the effects of their creations is astonishing. I have witnessed potions that can cause madness and ones that can create clarity, brews that will cause a person to fall in love and others that will create the urge to kill.
The only potions that seems to be out of reach for alchemists is a cure-all potion that will negate the effects of all other potions and any potion that will last indefinitely. If a person who has drunk a potion they did not intend to comes to an Alchemist for help, the Alchemist must create a counter-potion specifically for the potion that was ingested. Likewise, all potions seem to have a set duration, meaning that if one were to use a love potion to catch a husband or wife, they would need to regularly dose their spouse or the effects would fade.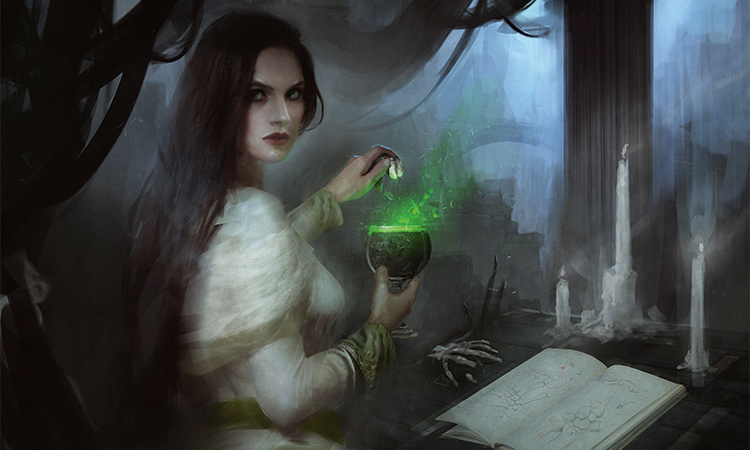 Technomancy
In many ways, Technomancy is the polar opposite of Mysticism, which is also reflected in the blue glow of the obelisk ruling over it. Those following this Path are able to infuse non-living materials with magic, strengthening them.
There was some confusion in my earlier studies of this magic when a Technomancer used their magic to strengthen a wooden door for a customer to make it harder to break through. Wood is a living thing! It is organic! Shouldn't a Mystic be the one to do this? The Technomancer quickly corrected me. While a tree is a living thing, once the tree has been cut down and the energy from its moment of death dissipated, it becomes a non-living object, bringing it into the realm of Technomancy.
Many of the wonders we have in the world are the direct result of Technomancy. The radios we use to speak across such great distances, the guidance systems for the steam turrets allowing one to specify what targets they aim at, many of our more impressive technological discoveries all exist due to our advancing knowledge of harnessing this power. Many technomancers have even expanded into the weapons and armor trades, using their magic to make up for their lack of skill. While many blacksmiths sneer at their creations, it is difficult to tell the difference between a blade crafted by a master smith and a master Technomancer.
One of the limits of technomancy is that it is only able to augment things, not create them. One mad technomancer I spoke to has spent his entire life trying to animate a metal being, using magical energy to bring it to life or to give it some form of intelligence. All his efforts, and those of his master before him and his master before him and so on have failed. Technomancy is not able to bring non-living materials to life.
Sa'el Technology
SCUBA Equipment (By Stormborn)
"Come on August! We just need some black pearls!" Lori would shout the the boy. "I have said it a million times, fuck the ocean!" The boy would respond, having a strong fear of the water.
Ever since he was a child, he never knew how to swim. In his homeland, Vanhelm, they didn't have swimming pools, lakes, or rivers. They had no source of fresh water except a piping system that vaporized steam and sent it upwards to the floating island where the water was re-condensed into a drinkable form. The boy had no knowledge how to swim and for that matter, he hated the ocean. One day while out with Anna Stringwall, the boy and young woman were attacked by a massive water beast, larger than anything he'd ever seen before and it nearly destroyed the raft in a mere four bites. The boy was terrified and since that day he spoke of how his life flashed before his eyes. He didn't care about the beast, he feared drowning in the deep ocean. Since then, he's carried a snorkel and flippers on his person, sure not to let himself drown or at the very least, give him a chance to hold his breath longer while he figures out what to do. That's when it hit him. Why not create portable air?
The boy began his research, he began his tinkering. He disassembled and rebuilt the snorkel gear and tested it in the water many times over. One time removine the tube going to the surface; he lost the ability to gather oxygen from the air above the water. He tried adding a small filter to keep air out but allow air through and while this worked minimally, he still ran out of breathe faster than gaining it back. Finally, the boy tried extracting the resine called 'Rimas Powder' from within the tube and through his tests, he discovered the stuff filtered oxygen from the other parts of air. He didn't know much of chemistry or alchemy but he did know air was comprised of oxygen and other things mish-mashed together. He took the powder and he began to experiment with it further. Each time he used it, he couldn't figure a way to net a profit in oxygen as he would almost always run out of oxygen, no matter how he applied it to his gear. He gave up on the 'Rimas Powder.'
Moving on, the boy then tinkered with metal boxes and a combination of this 'Rimas Powder' and cementing paste. He studied their properties when mixed and he found that they tightly seal gases when used as a sort of sealant. He had an idea. He went out to the swamp and retrieved a diplocaulus and began to explore it's air sac in which it seemed to hold infinite air. Upon further studying and anesthetizing the beast, he found out that the beast packed in air, as if compacting it into a thicker form of oxygen unbreathable by humans or beasts but then he had an idea and he released the beast to the swamp and rushed home, determined to create the first scuba tank.
Once home, he took some metal water piping and he hooked it up to a makeshift steam boiler made of an old forge which heated water up while getting more pumped into it. With this constant increase of gaseous pressure from the expanding steam, the gases exited his makeshift boiler through a water pipe and went through a filter comprised of a 'Rimas Powder' filter in a metal tap. As the gas pumped through the filter, the water dumped out and the remaining gas was breathable oxygen. The boy pumped this oxygen, still by pure gaseous pressure, into a small tube and let it fill until the pipe blew open. He learned that this was the maximum pressure capable of being held and he marked down the last number he could remember. He made another tank, new pipes, and he did it again, capping the pipe and tank before it exploded. Once done, he hooked up a newly furbished, modified snorkel that attached to the tank. In the snorkel piece was some more of this 'Rimas Powder' spread out throughout as if to dilute the gass as it passed through the tube to his mouth. He put the snorkel in his mouth and inhaled, taking in a breath of oxygen.
It had worked... The boy freaked out and immediately jumped into the harbor his town was founded on, in which he walked around the bottom of the bay, no longer needing to know how to swim. He had conquered air, land, and now sea! He didn't need anyone to know how to swim, he would merely walk on the ocean floor. Now if only he had a way to fire arrows stronger than a crossbow underwater.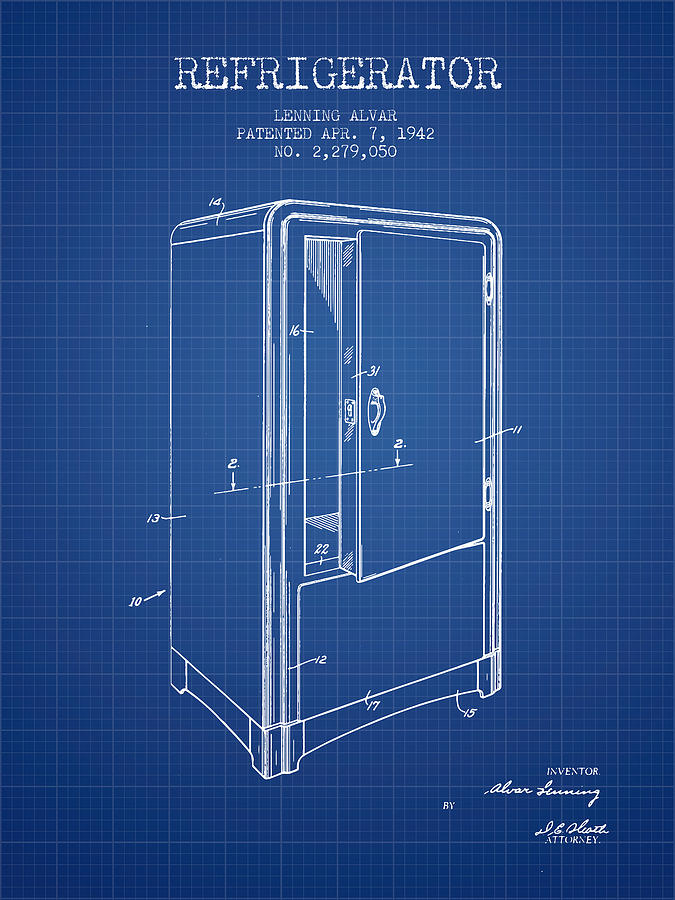 Refridgerator (Sondemon)
Even though parts of the island are really cold, and one could simply throw things outside to stay cold and last longer, it's unwise to leave meat outside that could lure unwanted animals too close to home. With this in mind, a thought came to this one about cooling things in a box inside his house. First the box is shaped out of metal. Inside of the metal pipes are placed to cover all sides except one that is used as access the insides. A special treated type of crystal is used on the inside, one that does not react with the contents of the box, for example absorbing bacteria from meat that could cause mold to begin to grow, the entire inside needs to be covered in this crystal layer and leaving no metal or piping exposed. On the outside a layer of polymer is put to insulate the box from outside heat. Cold water needs to be pumped through the pipes inside the box to keep it cold, this is done with a small electrical pumping device. Tadaaa, a refrigerator!
C4 & Detonator (Shattered Fate)
An explosion is heard shattering the silence in the town of Riggard. Splinters of rock and wood alike are hurled through the air and it was at this moment, Alayla knew, she fucked up. Luckily though, it wasn't too big of a fuckup, or she'd be dead. But it was a big enough fuckup that she had to nearly be hospitalized. "Heh... I guess there was a loose fuse... Or something...". Alayla's expression matched her confusion and agony whilst she lies in the hospital bed, her back and rear-side of her legs were quite shredded. It is now where she hears the yells of her family. Adak arrived first to see the carnage with her sister, Calista, just shortly behind. "What the Hell..!? ALAYLA!" Calista's high-pitched voice comparably deeper than Alayla's cuts through the silence surrounding. As the debris cleared, the agonizing hiss of the deafening roared in Alayla's ears, and she was out.
A few hours pass, and she has awoken on a hospital bed. The first thing she sees is the blown-up doorway and lobby. She can accurately recount the events that took place before she met with her fateful mistake, but only because of Adak's medical prowess. Days pass and Alayla's wounds heal quite nicely, but it was during this time of rest where she was really her hardest at work. She was trying to figure out why the explosive named "Explodey" decided to go boom on her. What was the cause? It racked her brain for several hours until she finally realized after reversed-engineering another one of her explosives, although this time, much more carefully. "Holy shit I'm an idiot...". She inspects wire after wire, every piece of shrapnel, every instance of the thing, until finally, she realized her error. "No fuse container?? What the Hell was I thinking..!? Damnit..!". She quickly rushes to work as she tries to fix her mistakes. Her grenades, her IEDs, her everything! Sheets of schematic after schematic were basically scanned by her momeory, infusing it with her very mind. "No fuse containers!! Who the fuck designed these!?".
She tries to ignore the fact she deliberately tossed the explosive into a basket in the hospital wanting to store it somewhere for later use, but the more she thought about it, the more she knew she was truly some kind of special like her Mother and Sister always told her. After hours of work one day, she just finishes a piece of raggity wiring before the network of intricate wiring itself shorts out. Luckily, she had disconnected the fuse beforehand... "Damnit..! Not this SHIT again..!!!". She angerly picks up her radio and storms on outside the workshop. She clicks on a frequency and goes to speak into it, wanting to order new parts, or in actuality, order her sister to get her the materials she thinks she needed. But before she could even speak, the very SECOND she held down the PTT, low and behold.. Another explosion! She whirls around looking towards the workshop! The whole place, gone. Again, searing echos of silence tears through her ears and she goes to cover them. "What the Hell did I do this time..?". She thought and thought it over for the next couple days as she tirelessly works on her recipe and designs for her seemingly cursed explosives. Alayla soon realizes she may have lost her touch... "FUCK!". She bashes her fist on her workbench after another failed attempt at her wiring. She quickly reaches for her radio to maybe throw against a wall when she instant she picks it up with her fingers clutching all around the device including the PTT, a small spark could be seen from the explosive's components. Again, thankfully, the components were disconneted from the fuse entirely... This got her thinking.
"Maybe if I..." A few sparks fly both literally on the table and metaphorically in her mind as she fiddles with the dials on her radio. The reactions her explosive device were giving were quite irregular. She experimented with this, day and night, until one day after so much tireless work, she makes a breakthrough. "Oh my God... Have I-- Did I really miss something THIS BIG!? Look- Pew-Pew! Look at this shit! It's right there!!". She yells at her gun dubbed "Pew-Pew" for a few hours as she peices together her newfound formulas and wiring techniques. She even managed to reconstruct her radio to be of some sort of locked-in frequency active. One after the other, the wires came together. They connected the network of brilliance that was the IED Alayla had been working on for the past month now since the incident. "No need to worry, Pew-Pew... This'll work- Trust me! No more damn trip-wire fuse-lighting bullshit.". She mutters to herself in extreme nervousness, "I just need to connect the fuse to this wiring here... Yeah, that's all I need to do...". She had never done experiments like this up until this point. This would be the first time she had connected her wiring in such a way that if this failed, the explosion would be instant. She wanted to maybe have less gunpowder in the ingite function, but without the required amount, the ignite chamber would fizzle and the IED wouldn't go off at all rendering the whole thing useless. She is so very close to connecting the last wiring to her specifications. So close... Suddenly, a swing and bang of a door behind her is heard and she is startled. Startled enough her hand jerks too quickly and connects the last wire instantly. Alayla... Is frozen in place, immobile, petrified. Absolutely solid. "... Am I dead?" She thinks to herself as her eyes are shut tight. She knows whoever barged in is talking to her- No, shouting to her. She can't hear anything under all the pressure. Pressure.. She doesn't do well with that sort of thing. The main reason she can't go too deep underwater for very long. Pressure... "THAT'S IT!".
Compound Bow & Metal Arrows (Mr Gubbinz)
Log #1 - First test with armour piercing arrow. Immaculate flight path - Flies truer than a normal arrow, Maybe due to asymmetrical design. Arrowhead appears near undamaged from impact with standard thickness plate armour. Arrow did not penetrate - Bow draw weight not enough…. WTF. So now it was the bow itself that was the problem the draw weight and propelling power of the standard bow was not enough to cause the arrow to penetrate the target but that was a simple fix. The next addition to the armour piercing arrow system was a tighter string made of a mixture of hides and Equus hair wound extremely tight. A higher flight speed would mean a greater impact power mused Imgor for sure this would work.
Log #2 - It fucking broke. The Bow snapped clean in two under the strain on the string even more depressing I could barely move the thing a few centimeters. TOO MUCH DRAW WEIGHT. *The Last few words would be scribbled in a messy hand* For several days he sat pondering his next hurdle the bow snapping should be easy to overcome some polymer and metal alloy should create something tough enough to support the string but the matter of his inibility to draw it was not. Ideas such as a simple steam retorting system or a reloading lever swirled around in his head. But all were to heavy or to impractical in a fight. One day though he was looking over some old schematics for one of the Wyvern slayer ballister mounted on the walls of the trench hold when he remembered the significance of a small detail that was so familiar to him he had forgotten its worth. On the sides of the Ballistas throwing arms were too small discs which were the pulley system for the ballistas string. They were there so that the ballista could be reloaded by the crew without need for and exterior reloading recognise incase it was destroyed in battle. By fitting a similar system to a polymer bow imgor believed that he would be able to achieve the power, mobility and accuracy required to kill large beasts.
Log #3 - Success…. Money. The long black horsehair tassels of Imgors favourite helmet snapped in the iced wind of the northern mountains. In the valley below a small heard of the great woolly Rhino sat chewing lazily on the little tufts of fodder they found poking through the snow. Slowly with practised easy he unslung the prototype bow from his shoulder and selected one of the twelve armour piercing arrows he had in his quiver all the while the dull black eye sockets of his helm scanning the valley below to pick out his target. Satisfied that his weapon was ready he selected a medium sized stone from the ground and launched at a spot on the far side of the valley so that it cracked against the rock face. As one the herd of Rhino looked up and bolted in every direction. One Large what appeared to male Rhino became well seperated from the bulk of the group and so he sprung into action roaring his battle cry. KARAZAK KAZAKHA AHE!!!! Dropping a grapple behind a rock at his feet he used the gully wall to launch himself towards the beast, the bow in his hands. The first shot from the bow struck the beast in the butt not a kill shot but enough to cause the creature to roar in pain and turn to face its tormentor. Screaming its anger the beast began a headlong charge towards the small figure with the bow. Time seemed to slow as Imgor brought the bow up and drew his finger brushing the front of his helm. It was funny imgore mused in that moment. He knew that he would never have kids but to him that didnt matter. The things he made and the little projects he tinkered with were his version of children. Watching them grow and become something usefull and powerfull, something to have pride in putting his name on that was what he imagined parenthood would be like. Ah oh well. With that pride in mind he let the string slip from his fingers. VVVvvvvizzzzzz SMACK. The arrow flew at high speed smacking into the beast's shoulder burying itself to the fletching. The Rhino itself began to scream loud and pained, that soon gave way to a coughing gurgle as blood began to clog its throat and finally a dull thump as its dead body collapsed.
Lore Rules & Other Details
Character Creation
All characters must be human.
All characters must have a realistic name. Both first name only or first and last name are allowed.
People come in various shapes and sizes, but must be reasonable in proportion.
Deformities can exist but must not be immersion breaking: Do not make a giant with the shortest possible arms, or a dwarf whose hands drag on the ground, etc.
If you are concerned your character you wish to make may not be within this limitation, send a screenshot of your character in a pm to a loremaster.
No famous characters from reality. (IE you cannot play as Obama or Sherlock Holmes or Batman.)
Characters do not grow older unless they choose to go to an obelisk specifically to age up. You cannot age up any character (played by a person) other than your own. You cannot age backwards.
Characters may not be older than 1250 years old when created.
Character Backstory & Island Creation
You may come from made up islands with their own history and technology levels with a few exceptions:
No island has progressed beyond the technology found on the Sa'el Technology page.
No island has mastered use of magic beyond what is stated in the magic section.
The only sentient species on the planet is human. However humans can have varying features.
Only creatures with official dossiers may exist in this world, unreleased dinos may be used in backstories but only sparingly!
If you wish to include another player in your backstory you must have their permission OOC'ly before making your character.
No islands or places named after cities, countries, or places found in the real world.
Magic & Using Magic
Please note that only the described magics exist - no other uses of magic are allowed.
Mysticism:
Can only be used via physical contact, you must physically touch the person/creature in order for the magic to take effect.
Do not use animal bond for metagaming info. The bond is vague and limited to emotion, no pictures or words.
Healing only increases the rate of healing. No regrowing limbs or moving pieces back into place with magic.
Cannot be used on yourself.
Energy drain from healing depends on severity of the wound. Being healed from a critical wound (in game death) would leave the person being healed exhausted for days, explaining why they cannot immediately rejoin the fight. This cannot be countered by any means, no potions etc to remove this.
Alchemy:
Uses custom recipes only.
Effects, side effects, and duration must be written OOC in the description of the item. (For example - //Effect: Let's you see in the dark, Duration: 20 minutes, Side effects: May cause blindness)
Person ingesting potion may choose to not have one of the effects happen, but cannot make up side effects not listed for their character to experience.
Counters to potions are allowed, but must be made to counter the potion that was given. No "cure-all" recipes.
Technomancy:
Only works on non-living materials.
Used to explain how some of the more advanced technology such as radios and turret guidance systems work.
No effects that are not avaliable via in-game mechanics. No swords that are on fire or armour that is invincible, etc.
Any new inventions must be approved by loremasters before RPing ingame. If you wish to invent something send them a PM!
Currency Rules
Currency is named Coin.
Minted by the Trader of Zault. Can trade specific items or RP interactions (Such as songs, poems, dances, etc… ) for coin at the Tower of Zault.
Can be used to purchase certain resources, SE items and skins not currently available in game.
Can also be used to trade with other players in addition to bartering.
Misc. Rules
Travel between lands is available by sea, air, or portal via obelisk.
Travel to Xendaris is limited to travel by sea/air.
You cannot have lived on Xendaris before the barriers fell.
There is no link to our history or world, or the previous lore and it's events.
All communications in game must be in english. Accents are allowed.
Music may be used (ie sung by your character etc) in game, but the songs would be said to have been written on this world.
TV shows or movies may also be referenced, but as the technology doesn't allow for a tv, they would be referred to as plays, operas, etc.
If you have a question about the lore that is not covered in the Lore section, please ask it on the Ask A LoreMaster thread